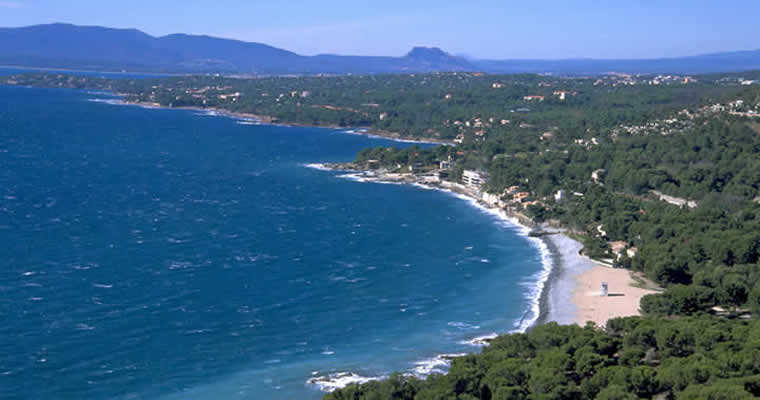 Le Dramont
Le Dramont is one of the symbols of our city, and its most famous landmark is L'Île d'Or.
The landing beach of the Dramont still shows the traces of recent history: it was one of the main sites for WWII landing operations in Provence. It was here that 20,000 GI's from the 36th Texas Infantry Division established a beachhead in armored vehicles on August 15th 1944.
Other sights that visitors may enjoy include the Estérel forest, which is accessible from Cap Dramont by the coastal path. The picturesque port of Le Poussaï and a pleasant shaded beach also make for relaxing getaways.
At the summit of the Cap Dramont a semaphore was built on 1860 on the ruins of a watchtower dating back to the 16th century! It is still used as an observation point for security and anti-pollution purposes.
The lake of the Dramont is another place to practice water sports and activities where equipments have been installed allowing families to have fun.