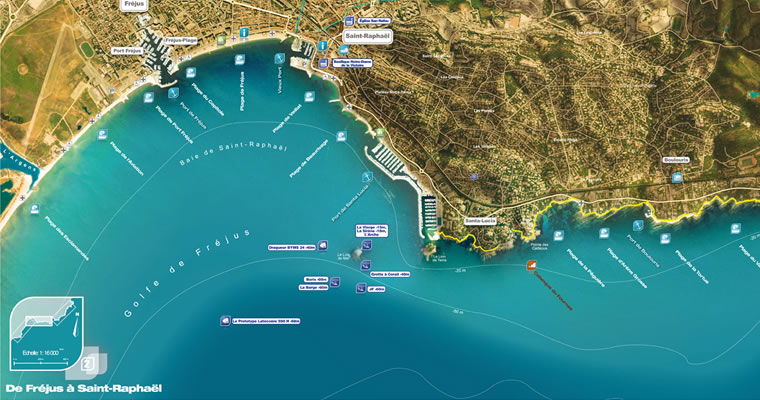 From shorelines to coves
From Shoreline to Coves -- a collaborative project including local municipalities and tourist offices -- is a digital itinerary that compliments the beauty and abundance of the path that covers 51 km of coast from Roquebrune-sur-Argens (Les Issambres) to Saint-Raphaël and Fréjus.
A digital itinerary? Scan me!

We call it "digital itinerary" because it uses the best options new technologies can offer, including 60 videos and 150 digital information access points so that you can make the most of your opportunity to enjoy the nine ports and 54 beaches that spread over 51 km of pristine coastline. You can also learn about natural sites and sustainable maritime activities.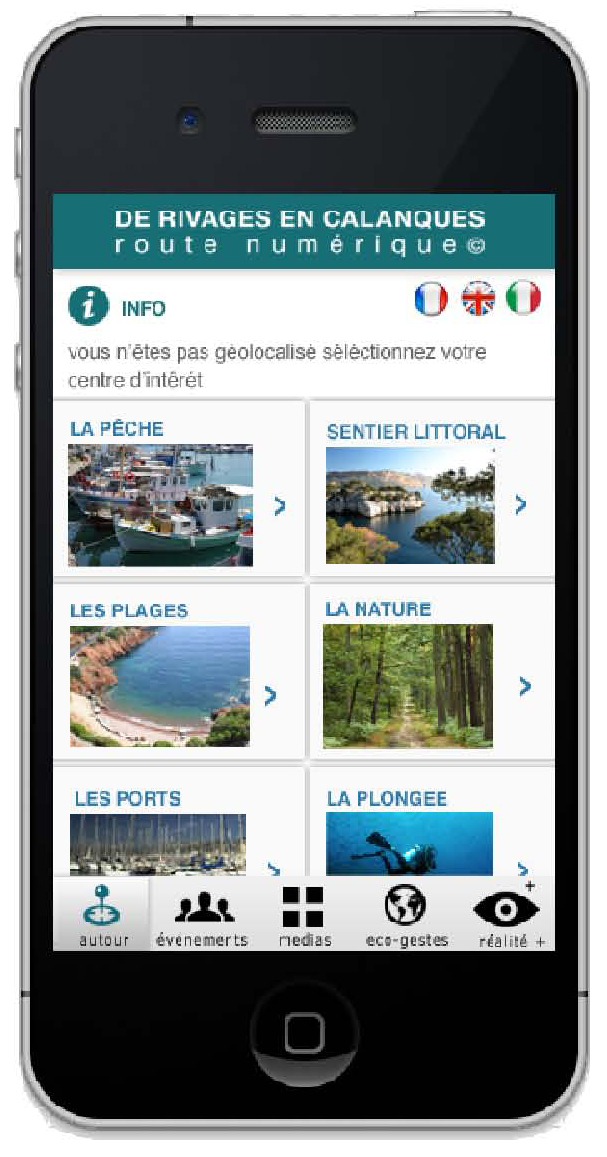 This project, which has been financed by the European Fisheries Fund (EFF), gives information about coast-fishing, including Pescatourism, that is, fishing with local fishermen. It is available as a smart phone application.
From shorelines to coves
, is a collaborative project including local municipalities and Tourist Offices
Estérel Côte d'Azur